Your Trusted Plumbing Fixture Since 1980
Water Treatment Systems in Henderson, NV
Improve Your Water in the Las Vegas Valley
The water in Nevada is some of the "hardest" water in the United States. This means that it is full of minerals like calcium and magnesium. Groundwater picks up these elements from rocks and soil as it travels. At Atlas Plumbing, we want to provide you with quality water that improves your way of life. Our affordable water treatment systems and services in Henderson can help you feel cleaner, healthier, and really enjoy the taste of your water.
Depending on your needs, we may recommend the following water treatment systems:
Water softener
Reverse osmosis
Water filtration
Water ionizer
---
Improve the quality of your water with the help of our Henderson water treatment specialists. Contact usat (702) 819-7137!
---
Why Install a Water Softener?
Hard water is frustrating and irritating. It leaves a chalky residue on dishes, skin, and hair, causing them to look dull.
In addition, hard water can:
Lead to build-up in your pipes and result in lower water pressure and can create leaks
Force your appliances and pipes to work harder
Leave stains on tubs and showers
Ruin clothing that has been put in the washing machine
Create a scum when interacting with soap
Stain the inside of your dishwasher with water spots
You don't have to bear the burdens that come with hard water. A water softener filters out these minerals. It uses an ion exchange to remove the calcium and magnesium in your water. Our water treatment professionals offer solutions that are perfect for your home or business.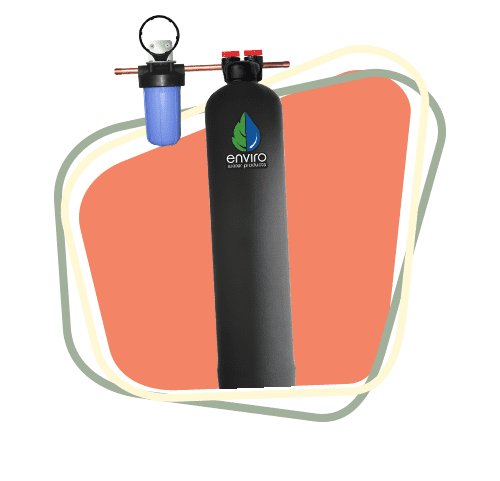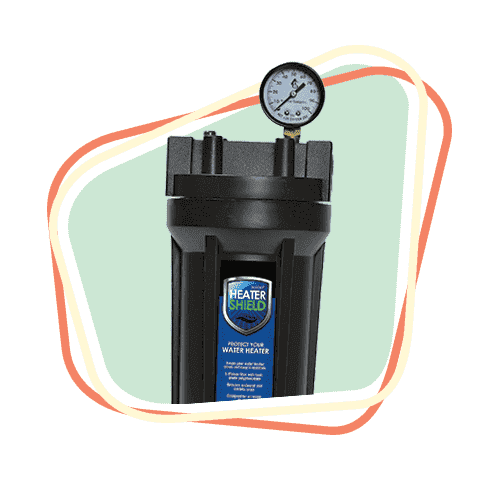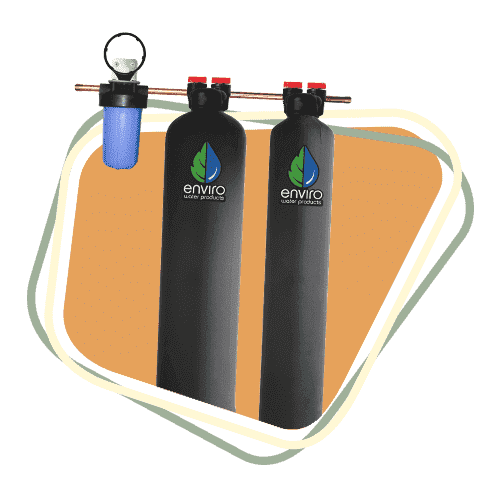 Other Ways to Improve Your Water
Another way to combat hard water is through reverse osmosis. The process involves allowing the water to pass through a semi-permeable membrane that will then filter out the contaminants and hard minerals. Our Henderson water treatment specialists can also provide you with alkaline water for better health. We proudly offer our 5-stage water ionizer that raises the pH level of your water, turning it into alkaline.
Treated Water vs. Conditioned Water
Although often used interchangeably when referring to hard water solutions, treated water and conditioned water are different from each other. Treated water is the term for your water after it has been through a water softener, while conditioned water is the result of a descaler or a water conditioning system. A water conditioner offers a salt-free alternative to water softeners. However, unlike water softeners, a water conditioner does not eliminate most of the minerals in the water supply. Instead, it simply changes the chemical structure of your water, eliminating that chalky residue or scale on your pipes and fixtures.
Salt Delivery Service
If you have a water softener, you must pay attention to the softener's salt levels. You will also need to add more salt to the brine tank, ensuring you are using the correct type of salt and adding the right amount. The two main types of water softener salts are sodium chloride and potassium chloride. The most common type of salt used in home water softeners is sodium chloride. If you are unsure of what kind of water softener salt you need, speak with one of our knowledgeable technicians for guidance.
Water softener salt is typically sold in 40lb bags. This can be a lot to handle, especially when you need to purchase more than one bag. Well, you no longer have to break your back lugging around heavy bags of salt! Atlas Plumbing is proud to offer our convenient salt delivery service to our customers in the Henderson area.
Our standard salt delivery service includes:
Regular delivery, three times a year
Each delivery consists of 120lbs of builder's grade salt
Professional installation
Your salt delivery cannot be transferred to another person. Additionally, if you need more than 120lbs or you would like to specify a certain type of salt, there will be an additional fee. Reach out to us today to learn more about this service.
Quality Systems from Water Tec of Nevada
Atlas Plumbing is a proud dealer and installer of Water Tec of Nevada. This brand is one of the leading manufacturers of water treatment systems on the market today. What sets Water Tec apart from other brands is that the company's water treatment systems are locally manufactured and custom-built for Las Vegas water conditions. Additionally, Water Tec carefully chooses its local partners, such as Atlas Plumbing, to maintain product and service quality.
Call us today if you have a need for any of the following products or services from Water Tec of Nevada:
Whole house water conditioners
Water softeners
Drinking water systems
Reverse osmosis
Filter systems
Salt-free systems
Repair parts, replacement filters, and supplies
Residential and commercial installations
Repairs for most makes and models
Salt and potassium delivery
No matter which water treatment system or services you select from Water Tec of Nevada, we guarantee your complete satisfaction.
Treatment System Installation, Repair & Replacement
Our trained plumbing professionals can help you choose the right water treatment for your home or commercial property and complete proper installation. We can also help you in the future should you experience any issues with your system. When it comes time to change your filters or cartridges, give Atlas Plumbing a call. We will source all the necessary materials to keep your water treatment system in excellent shape.
---
Contact our Henderson water treatment plumbers at (702) 819-7137
---
Get The Inside Scoop on Our Commitment to Excellence
Read Our Customers' Reviews
"People were nice, knew their stuff and price was reasonable. They are our new family plumber!"

- Gary P.

"I was impressed from the moment I called this business. A live person picked up the phone. Crew was exceptional in every way. I will specifically request them for our future projects."

- Alura J.

"The work was beautiful, I could not be happier with the results, great bunch of technicians."

- Al A.

"Now comes the icing on the cake.... He refused any sort of payment!!! Not even a voluntary gratuity for his time and advice!!! He told about his company's policy of "Free Estimates"."

- Francisco R.

"The communication by Atlas was excellent...timely and very personable....it's refreshing to have excellent customer service these days!"

- Denise K.

"These are the most honest, affordable plumbers I've ever met!"

- Amanda Dixon
Old-School Values
Serving You With Integrity
1-Year Warranty

Honest Pricing

No Charge for Weekend Service

Family Owned & Operated