Your Trusted Plumbing Fixture Since 1980
Drain & Sewer Services in Henderson
Call Atlas Plumbing for Repair & Maintenance Services
Your drains and sewer lines are some of the most underappreciated and yet extremely important parts of your plumbing system. Without your drains, the water you use would have nowhere to flow to, sewage would simply accumulate, and bathing would become an immense chore. When a drain breaks or you have a problem with your sewer line, it is important to call in a professional plumber immediately. Not only are drain and sewer issues inconvenient, but prolonged exposure to sewage gas and standing water can also put your health at risk.
At Atlas Plumbing, we provide a wide range of services for all your drain and sewer line needs. These include repairs, full replacements, and even professional maintenance so your lines remain clean, clear, and in as good of a condition as possible.
---
Call Atlas Plumbing at (702) 819-7137today and get your drains or sewer line the services they need to go back to working properly!
---
Handling All Your Drain & Sewer Problems
Drains and sewer lines can last for years or even decades without any problems. For this reason, it's easy to let them slip out of your mind and never give them much of a thought. However, drains and sewer lines are also prone to causing some serious damage to your home if the problems they experience are not fixed quickly, so it's important that you get professional attention whenever you discover a problem. At Atlas Plumbing, we offer a full range of drain and sewer line services for all different types of lines.
You can count on our team for all different types of drain and sewer services, including:
Rooter services
Preventative maintenance
Trenchless Pipe Lining in Henderson
Have you been putting off sewer line repair because you don't want to disturb your landscaping or yard? Atlas Plumbing offers trenchless sewer repair with our Cured-in-Place Piping or CIPP. This plumbing innovation allows us to easily access and fix underground pipes, such as your sewer line, without excavating your property.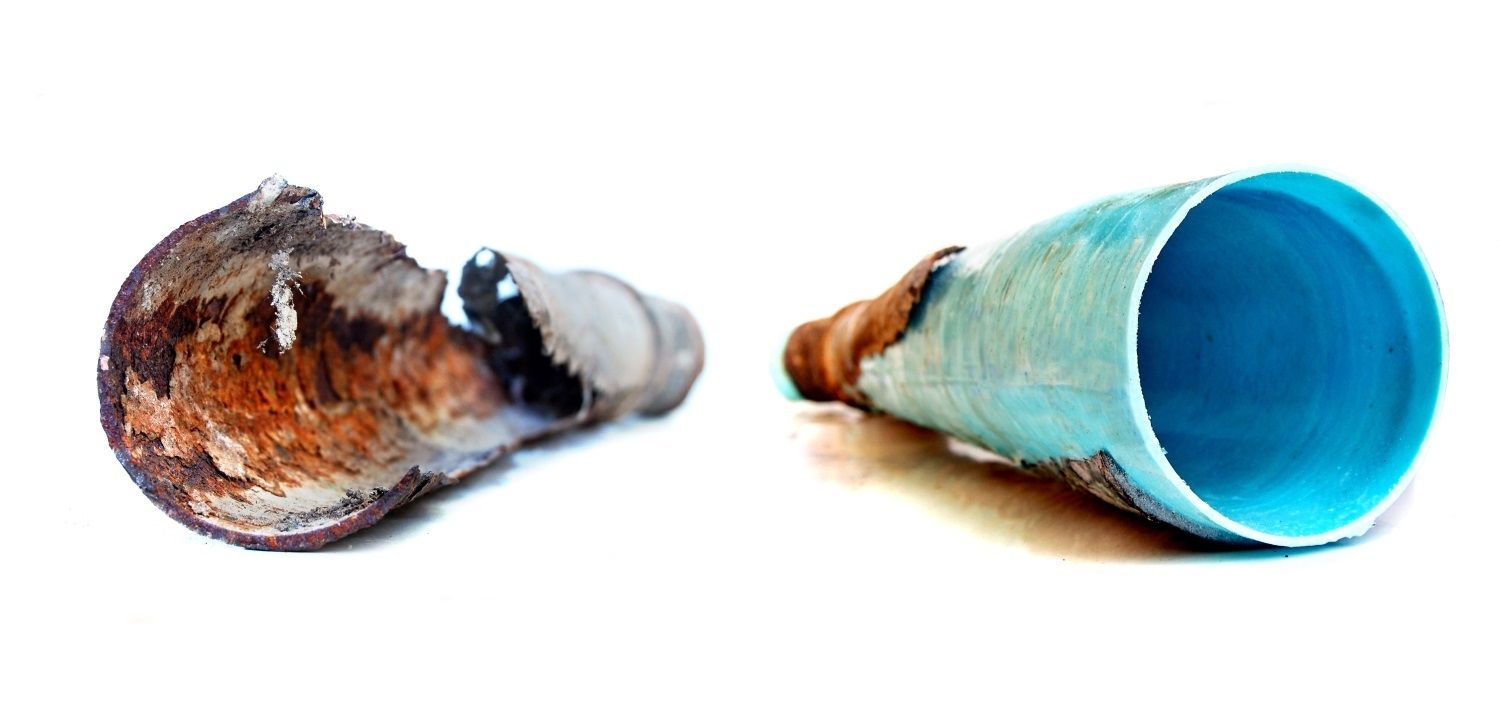 Other benefits of trenchless repiping include:
Improves the function of your entire plumbing system
Repairs pipes with multiple angles and bends
Saves you time and money
The process involves finding the exact location of the pipe damage using sewer camera inspection, cleaning and preparing the line using hydrojetting, and inserting a felt liner that will cover the interior of the pipe. When the material hardens, you basically have a new pipe inside your old sewer line.
Excavation & Removal Services
While we do everything we can to repair your existing sewer line in place or replace a broken sewer line with modern trenchless processes, there will come a time where we must dig up and remove your sewer line in order to replace it properly. Sewer line excavation is a big job, but it's one we have the tools and training to handle. We do everything we can to minimize the impact on your property and shorten the time until the job is complete. When you trust us for a large job like a sewer line excavation, we do everything in our power to make good on that trust and provide you with an experience that greatly exceeds your expectations for quality, longevity, and customer service
Choose Our Henderson Drain & Sewer Experts
With nearly 40 years of experience, Atlas Plumbing has built a reputation for quality workmanship and great prices throughout the Las Vegas Valley. Our expert team understands the urgency of your problem and treat it with the same priority and respect that you'd expect. We offer unique, customized solutions to get to the bottom of the issue, ensure lasting results, and obtain your complete satisfaction.
No matter what service you've called us for, our qualified plumbers will always check and educate you about the following:
The water pressure of your home
The accessible cleanout and if there is any water in the line
The pressure reducing valve
The water heater
Your water condition or hardness of your water
The main shut-off valve and main gas shut-off valve
The washing machine hoses
We do all this while remaining true to the principles which have guided us since our founding: honesty, integrity, and simply doing the right thing for everyone who trusts their home to us.
---
Contact Atlas Plumbing at (702) 819-7137 for reliable drain and sewer services in Henderson and the Las Vegas Valley.
---
Get The Inside Scoop on Our Commitment to Excellence
Read Our Customers' Reviews
"People were nice, knew their stuff and price was reasonable. They are our new family plumber!"

- Gary P.

"I was impressed from the moment I called this business. A live person picked up the phone. Crew was exceptional in every way. I will specifically request them for our future projects."

- Alura J.

"The work was beautiful, I could not be happier with the results, great bunch of technicians."

- Al A.

"Now comes the icing on the cake.... He refused any sort of payment!!! Not even a voluntary gratuity for his time and advice!!! He told about his company's policy of "Free Estimates"."

- Francisco R.

"The communication by Atlas was excellent...timely and very personable....it's refreshing to have excellent customer service these days!"

- Denise K.

"These are the most honest, affordable plumbers I've ever met!"

- Amanda Dixon
Old-School Values
Serving You With Integrity
1-Year Warranty

Honest Pricing

No Charge for Weekend Service

Family Owned & Operated