Your Trusted Plumbing Fixture Since 1980
Providing the Best Sewer Products and Solutions at an Honest Price
​Atlas Plumbing is proud to offer industry-leading sewer repair and replacement technology. These modern and innovative solutions are not as well-known as traditional sewer rehabilitation methods. Traditional sewer repair methods are invasive and require serious lawn and occasional property destruction to replace or repair sewer pipes. ​
Pipe bursting technology offers home and business owners a reliable sewer solution without destroying patios, yards, and sidewalks. Unlike traditional trench sewer repair, pipe bursting not only leaves your home safe from excavation, but it's also a safe and speedy solution.
---
Our Henderson pipe bursting plumbers offer reliable and convenient sewer repair. Call (702) 819-7137 or contact us online to schedule an appointment or if you have any questions.
---
The Importance of Timely Sewer Repair and Replacement
Experiencing issues with your sewage system can create serious health issues for you and your neighbors. Sewage leaks and malfunctions pose a health hazard to those exposed to any outflow from the broken pipes. Not only can raw sewage harm your home if it's left unchecked, but it can also pollute the water table in your community. So, it's no wonder why sewer leaks are considered a severe emergency. If you realize you need sewer repair or replacement services, the expert Henderson plumbers at Atlas Plumbing can quickly take charge and solve the problem. Our team will start by inspecting your system to verifying the preliminary diagnosis. Due to the safety hazard posed by unrestrained sewage, the importance of timely sewer repair or replacement cannot be stressed enough.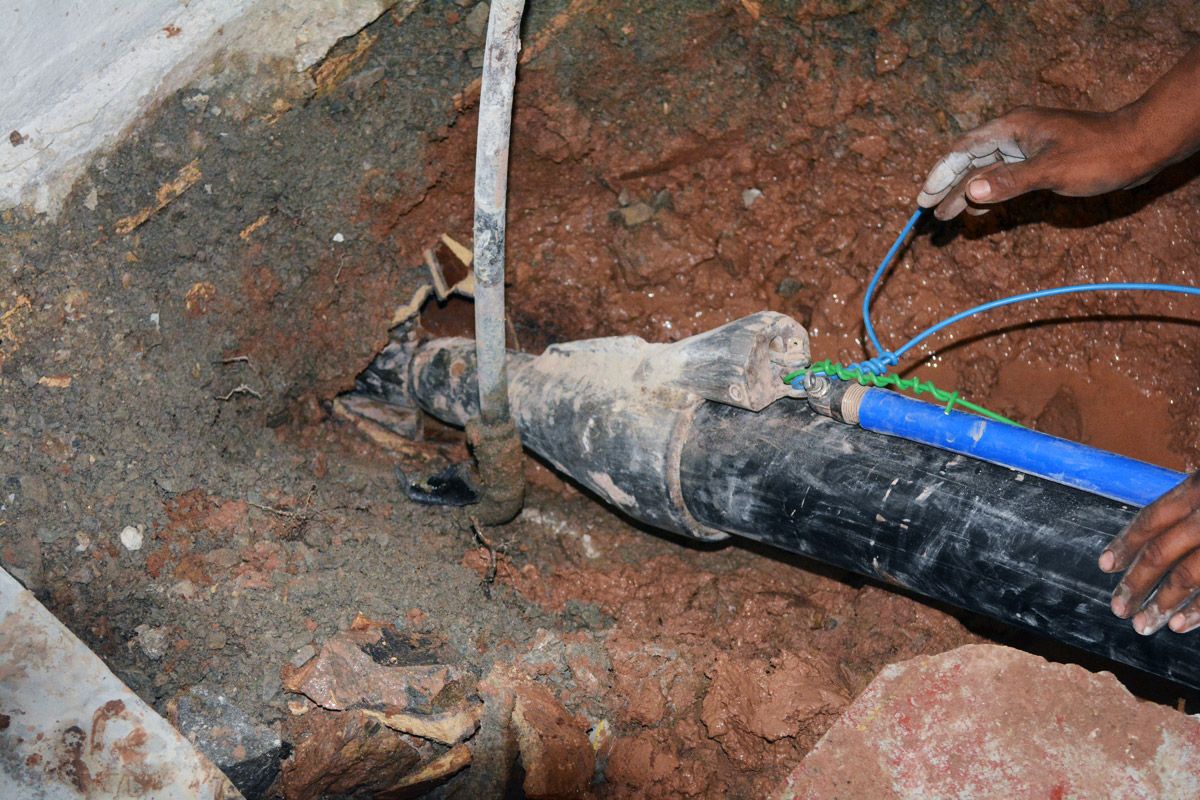 Convenient Pipe Bursting Services
At Atlas Plumbing, we have provided convenient, honest, affordable sewer solutions for customers across the Las Vegas Valley. Pipe bursting is just one of a few of the newer trenchless sewer repair and replacement solutions currently on the market. When customers elect for pipe bursting sewer services, they are often shocked at the speed and accuracy of the process. During the pipe bursting process, our team will use many techniques to repair your system.
The steps of pipe bursting include:
Investigate the history of your home's pipe, including construction and any past repair
Diagnose the issues in the sewer line using video camera pipe inspection
Locate the problem and create a bypass or access pits if required
Disconnect utilities to the area
Remove any obstructions
Begin the bursting process at a rate of roughly 30m p/hr. and pull in the new pipe
Perform pressure test on the new pipe
Link the new pipe to the existing system
Reestablish service to the repaired system and remove the bypass
Pipe bursting is a versatile service that can be used even when a line has collapsed. The process is minimally invasive and only requires a few small holes, which means our Henderson plumbers can be in and out in no time. After completing the pipe bursting process, customers are pleased when they discover we warranty all of our work and labor for a year. If you don't know when to call for sewer line repair or replacement, we can help.
Sewer problems can present in the form of various issues, like:
Strange noises emanating from the toilet
Sluggish draining
Foul odors from the drain
Sewage backup into drains
Soggy lawn or sinkholes around the sewer line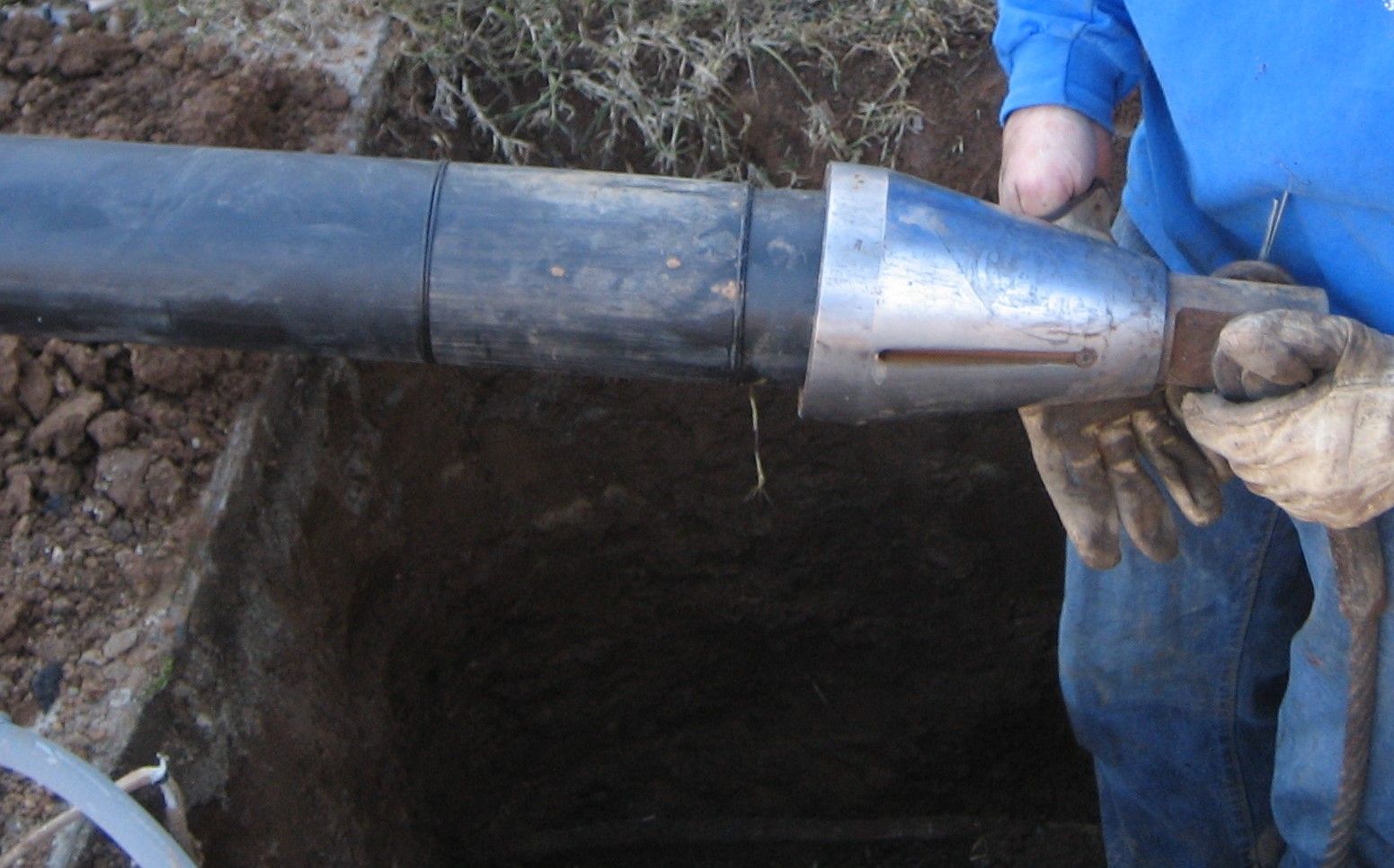 Many issues can cause sewer issues, like obstructions or buildup. If your home is older, you could have an obstruction caused by tree roots or bushes. If your home is beginning to show signs of sewer issues, pipe bursting services could be the fast and easy service you need to get your system cleared. At Atlas Plumbing, we can schedule pipe bursting service for your home or business today. We offer affordable pricing, a 1-year warranty, and veteran and senior discounts.
---
Call today at (702) 819-7137 or contact us online for more information.
---
Get The Inside Scoop on Our Commitment to Excellence
Read Our Customers' Reviews
"People were nice, knew their stuff and price was reasonable. They are our new family plumber!"

- Gary P.

"I was impressed from the moment I called this business. A live person picked up the phone. Crew was exceptional in every way. I will specifically request them for our future projects."

- Alura J.

"The work was beautiful, I could not be happier with the results, great bunch of technicians."

- Al A.

"Now comes the icing on the cake.... He refused any sort of payment!!! Not even a voluntary gratuity for his time and advice!!! He told about his company's policy of "Free Estimates"."

- Francisco R.

"The communication by Atlas was excellent...timely and very personable....it's refreshing to have excellent customer service these days!"

- Denise K.

"These are the most honest, affordable plumbers I've ever met!"

- Amanda Dixon
Old-School Values
Serving You With Integrity
1-Year Warranty

Honest Pricing

No Charge for Weekend Service

Family Owned & Operated